$15.00 – $25.00
We are registered YONEX Stringing Team members and have strung racquets for many well-known world players.
We only use the latest most advanced Brand stringing machine for our daily stringing jobs, With more than 25 years of experience, we ensure that every racquet we string meets the highest standard in the world.
The stringing service includes installing a badminton string (purchased separately – please add the string to your cart purchase). Behind each stringing job, there is time spent on checking racquets, changing broken grommets, and cleaning up frames, these preparation sometimes takes longer time than stringing itself. If grommets (black plastic that protects the string from the racket frame) need to be replaced, We will replace them with up to 5 pieces for free.
With years of stringing experience and proper training, the accuracy of stringing tension and quality of the stringing job is guaranteed, We offer 3 days warranty on our stringing job with authentic YONEX strings purchased from us.
Stringing Labor Service $15

Yonex BG-65 $6

Yonex BG-65 TIi $10

Yonex BG-66  $10

Yonex BG-80 $10

Yonex Nanogy-95 $10

Yonex Nanogy-98 $10

Yonex Aerobite Boost  $10

Yonex Aerobite  $10

Yonex BG EXBOLT 63 $10
Grommets replacement $0.25/each
*Subject to workload, it is best to call in and check on the queue at 832-868-5988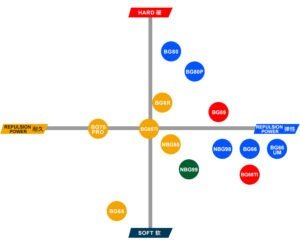 Description